Check back here regularly to find out what's going on at our company.
In the past several years cell phones have become extremely sophisticated and equipped with high mega pixel, video capability, special lenses and even scene presets.  All of this has also caused problems for photographer's trying to photograph a wedding.  No doubt you're paying a lot of money for your photographer to capture every moment of your special day and the last thing you want is for one of your guest to jump in the middle of the aisle and ruin that once and a lifetime moment.  This is why we ask that you explain to your friends and family in your RSVP cards that this is an "unplugged wedding" and that cell phones, I pods and cameras are not allowed. 
Your guest  have been invited to your wedding to be witnesses of this event and will enjoy it even more if they witnessed it through their eyes and mind being fully present.  Putting an unplugged notice in your RSVP cards, writing it on a chalkboard for guest to see as they walk in, and having the minister announce at the start of the ceremony that this is an unplugged wedding and that no cameras or cell phones pictures are allowed, will allow the photographer to work without flash interruptions, or pausing to remind guest that flash photography will interrupt their light settings.  With minimal interruptions the bride and groom will benefit from having more photo time with less stress.
                                                 THIS CAN HAPPEN TO YOU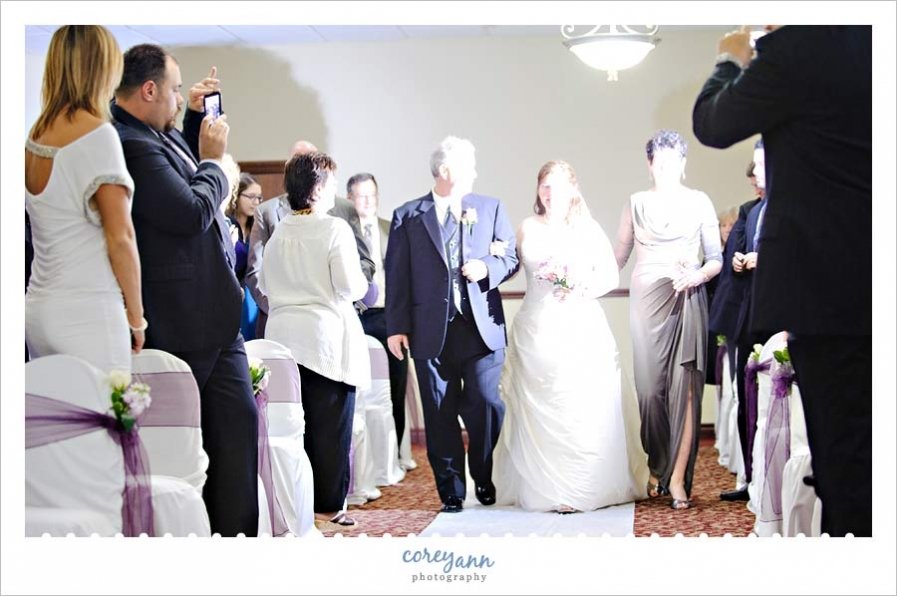 We just photographed our first unplugged wedding last August, and I can't tell you how many times the bride and groom thank me for this.  Click on the link below to read an article about considering having an unplugged wedding in the Huffington Post.
lwww.huffingtonpost.com/bridal-guide/why-you-might-want-to-con_b_3331528.html